It was a hot, sunny day in rural Indiana when 9-year-old Elysia Laub made a shocking discovery. And if not for this precious guardian angel, an abandoned newborn would not have earned the nickname "Miracle Jane Doe!"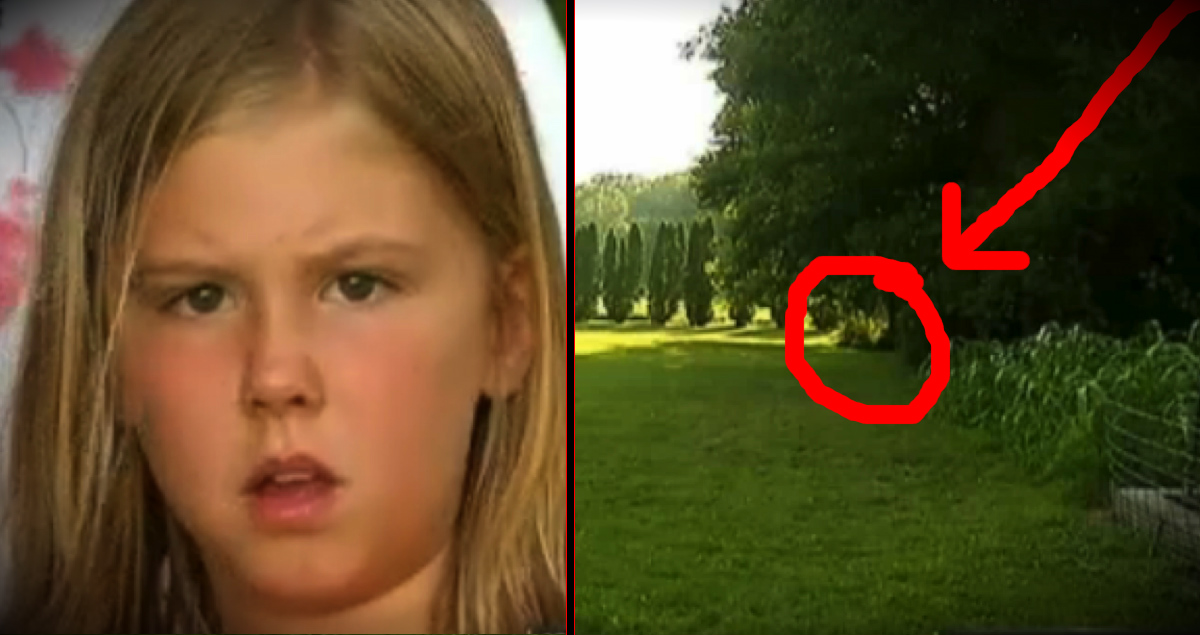 Credit: NBC 12
A Startling Discovery
Little Elysia was playing in the large backyard of her family's rural home near lunchtime.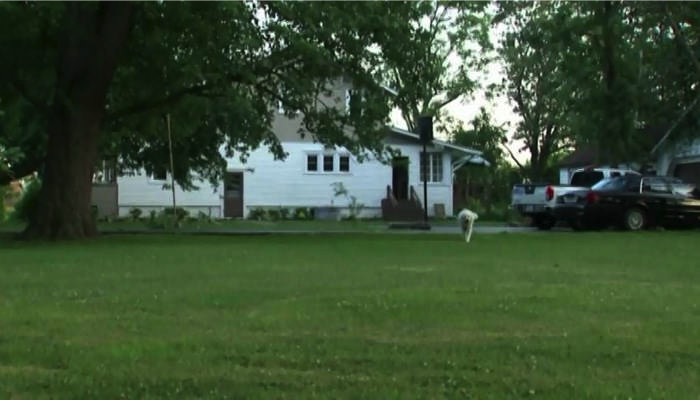 Credit: WLS/CNN
And as she headed further back towards a more remote part of the lawn, she noticed something pink moving around in the bushes.
"I just saw pink legs kicking away," she said. "I knew it was alive and I knew we had something. I could not second guess myself. I knew we had to get help."
Hearing the cries, Elysia at first thought she may have stumbled upon a baby pig or even a doll. But what she saw after taking a closer look was utterly shocking. There on the ground lay an abandoned newborn baby girl, naked and crying!
RELATED: An abandoned newborn was found in a manger
Getting Help
Elysia immediately alerted her mom, Heidi, who was equally horrified at what her young daughter had found. She scooped the poor child up and wrapped her in a baby blanket before calling 911.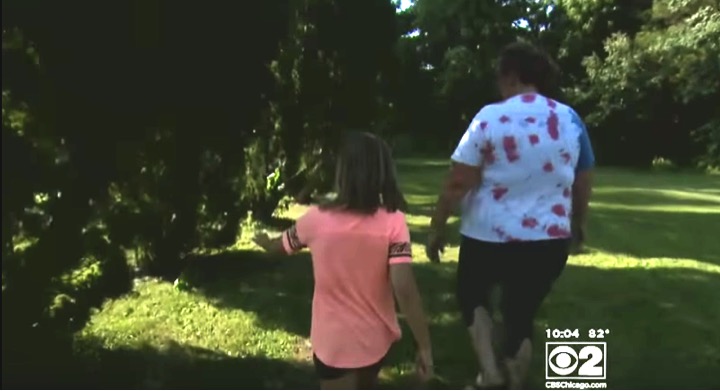 Credit: CBS Chicago
The police estimate the baby, now being called "Miracle Jane Doe," had been laying in the field for at least several hours. But it could have even been as long as an entire day!
Considering the rural nature of the area, it would have been easy for the small child to have gone undetected even longer if not for divine intervention.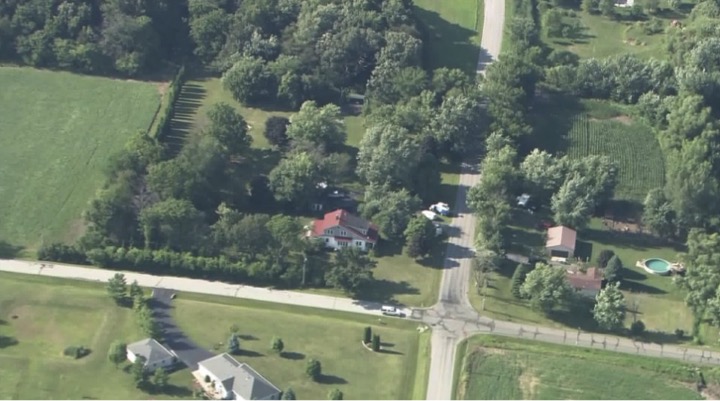 Credit: AOL
The Abandoned Newborn's Condition
The abandoned newborn was sun burned and covered in bugs. The umbilical cord was still attached, suggesting she must have been dumped soon after her delivery.

RELATED: Dog rescues an abandoned newborn from the trash
It's heartbreaking to think someone could leave a child to suffer this way. However, other than finding her in such a pathetic state, the baby girl was otherwise fine, thanks to her tiny guardian angel.
"[It's] a miracle that [the 9-year-old] was out there to find her," Sheriff John Buncich said.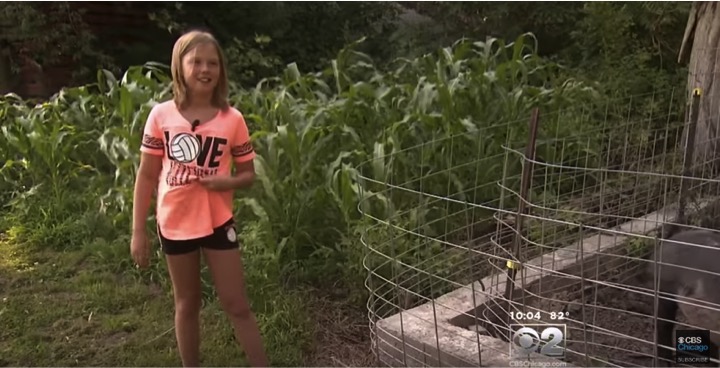 Credit: CBS Chicago

Glory Be To God
Of course, on a day that eventually reached 90 degrees, that would not have been the case if not for Elysia. And this sweet hero knows exactly where the credit belongs!
"If I wasn't there and God didn't tell my brain, if my brain didn't make me go over there, we would find a dead baby in the yard this afternoon," Elysia said. "It would be much worse and much different."
RELATED: A missing baby miraculously turns up on a porch
And this precious girl's mom completely agreed.
"This is a miracle that we found her. God really put my daughter out there to get to save this baby. She is fine." Heidi says.
The authorities are still investigating in hopes of finding out who dropped the newborn in the yard. And Heidi acknowledged that it's not just the baby girl that needs our prayers.
"If we'd have gone out there even an hour or two later, with the 90-degree weather, she wouldn't have made it," she said. "It's a miracle she survived, and I pray (the birth mother) gets the help she needs, because she's clearly hurting, too."
Praise the Lord for sending brave Elysia to the rescue!
"For he will command his angels concerning you to guard you in all your ways." Psalm 91:11

As A Baby, She was abandoned in a box. But just wait until you see her now!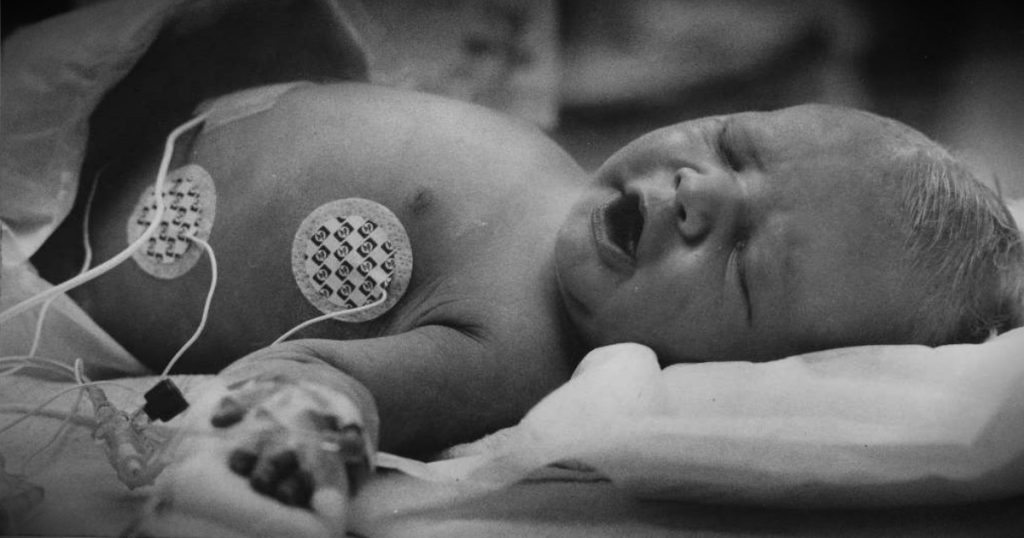 h/t: GodUpdates